Cats/ Kittens Sold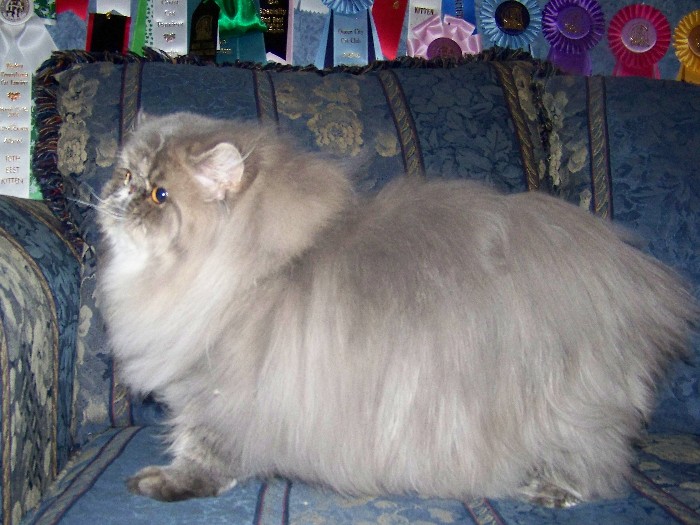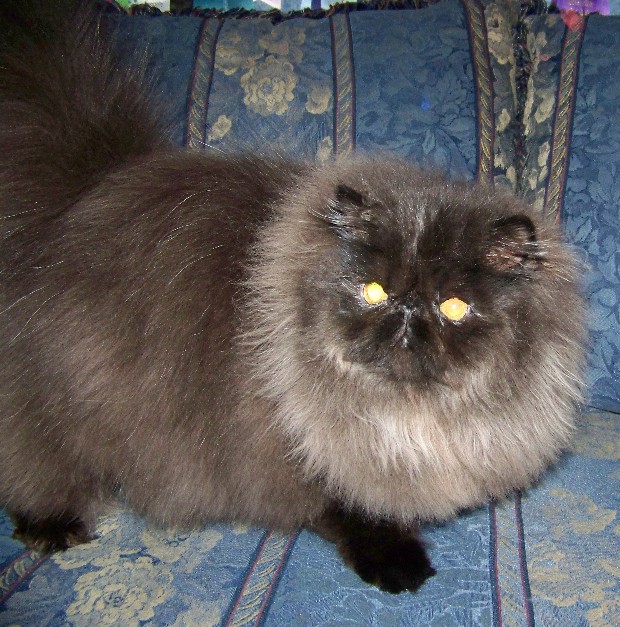 Sandra and her new calico kitten Ava.
Lou, owned by Gail.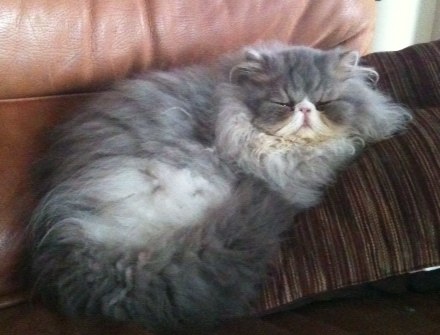 Ch Lorishakatz Bi Design. Owned by Kit4kat in Pennsylvania.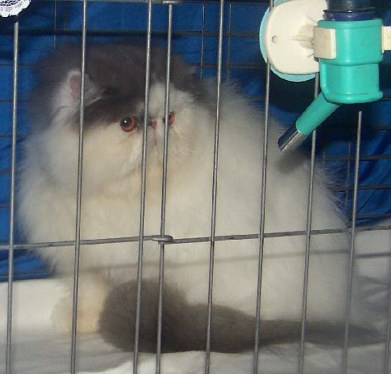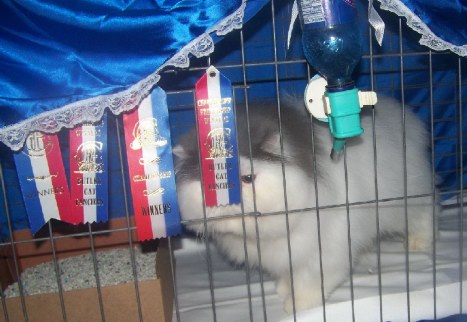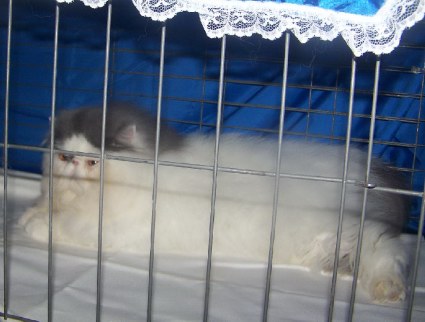 This is Sirocco who is the offspring of Beaubell's Lia and Beaubell's Bishop's Blaze
and is 9 months old. He is happily living in Florida with his new family.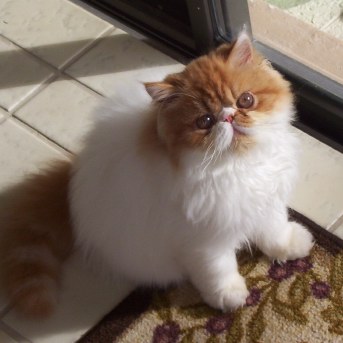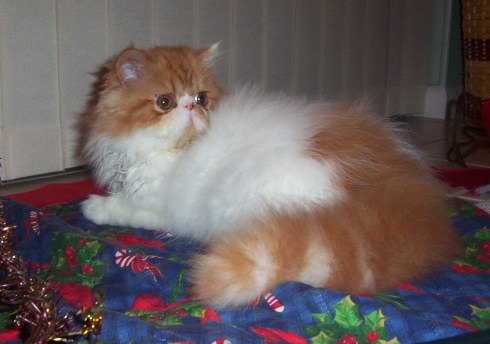 Lorishakatz Beignet of Beaubell
Lorishakatz Blazay of Beaubell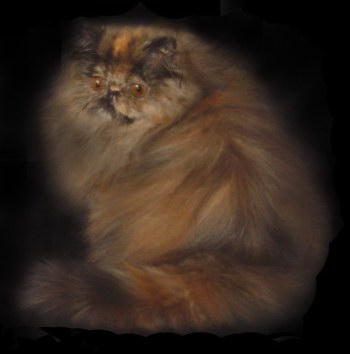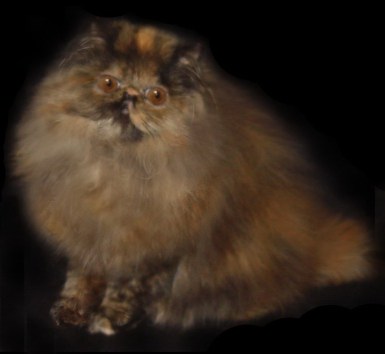 Two tortie smoke kittens that are living in Connecticut
with Bruce and Linda, where they are loved very much.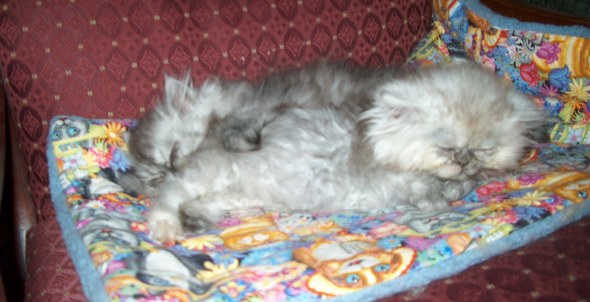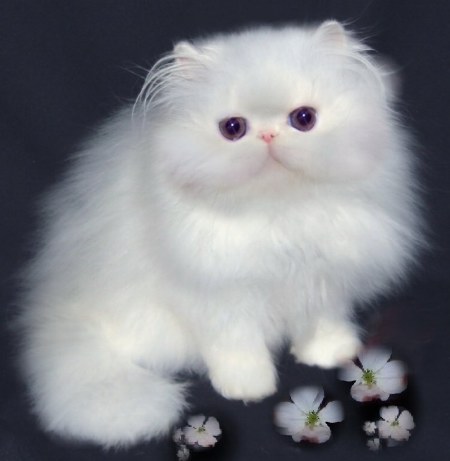 One of Cookie and Slam Dunks kittens. Picture taken by her owner at 8 months old.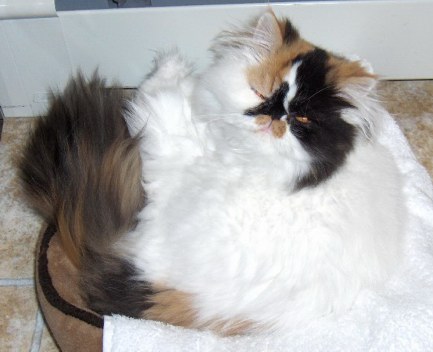 Bill playing with one of Sweet Caroline's kittens (the white kitten).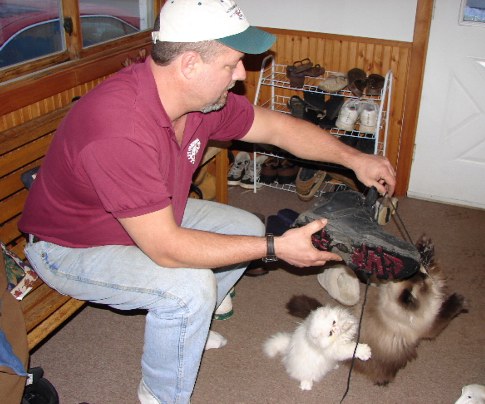 Staci picking up the two kittens at Portland Jetport to take home with her to Illinois.
Ch Pixel Purrfect of Cozycreek (CFA and CFF champion)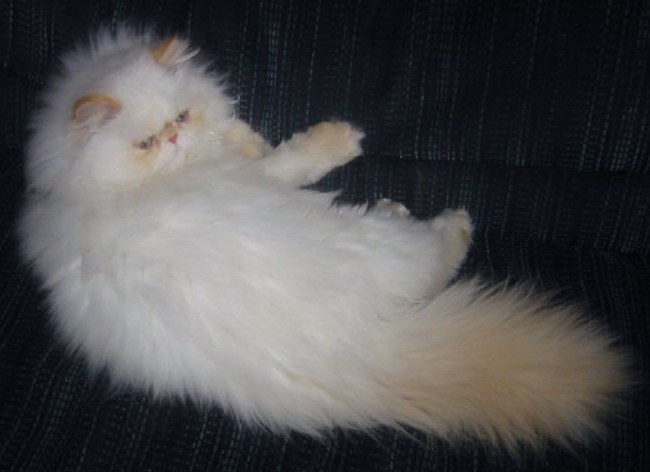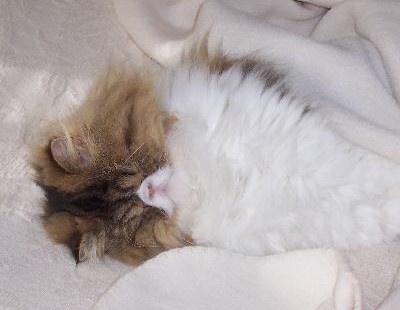 Quincy is happy in his new home with Erica.
Past kitten that is now loved by Vicki and her family in New Jersey.
GloryBound's Dreams Come True
Now in her forever home as a beloved pet.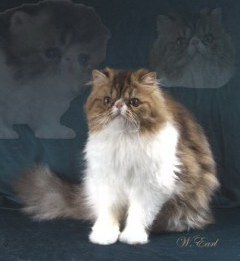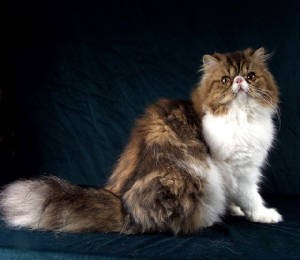 Mr Magical Mystery Murphy
Murphy has sired some beautful kittens for me.
Retired.
Mr Magical Mystery Murphy's

PKD negative

Ch. Littlehouse Mystical Seminole Wind

Jomaire's Wolly Bully Of Kiddieland

Ch Kitclass Bud Man of Jomaire

Ch Kitclass Diamond Lil

Ch Purrmunn Sombrina

Ch Jerimar Jess of Purrmunn

Ch. Param's Belle of Purrmunn

Saramic Miss Mollie

Ch Glamourkatz Prince Charles

Ch, DM, Nan- Cha- Pur Limited Edition

Ch Glamourkatz Starstruck

Monsher's Princess Fergie

Ch Monsher's All-American Slugger

Monsher's Ms. Molly By Golly

A Few Past Kittens -now in their new homes
Black Male -------------------- Red Male
Both Sold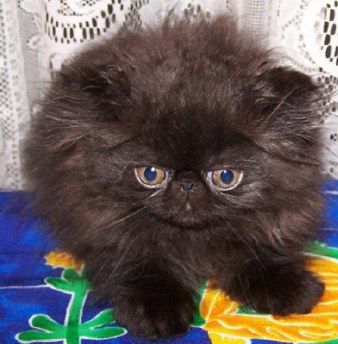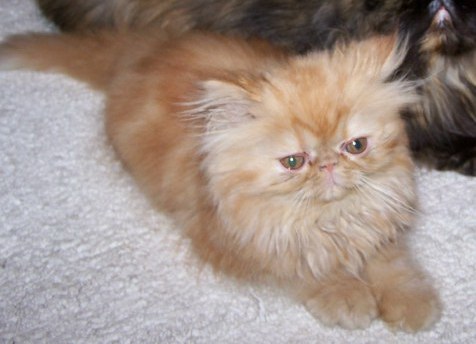 Inquiries are welcome on available kittens, upcoming/ planned litters......